Black Holes: New Horizons

(11w5099)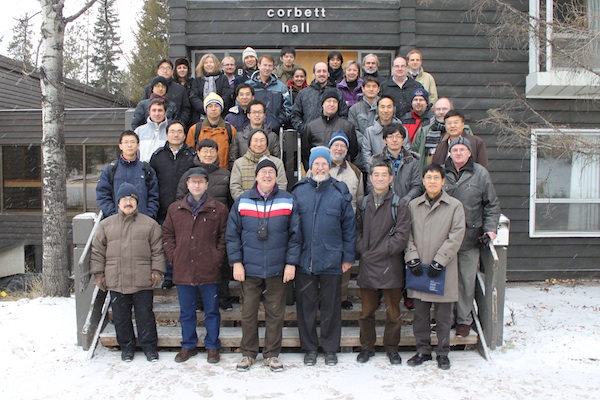 Organizers
Valeri Frolov (University of Alberta)
Sang Pyo Kim (Kunsan National University, Korea)
Don Page (Institute of Theoretical Physics, University of Alberta)
Misao Sasaki (Yukawa Institute for Theoretical Physics, Kyoto University)
Description
The Banff International Research Station will host the "Black Holes: New Horizons (*HALF)" workshop from November 20th to November 25th, 2011.
Exciting problems of black hole physics, such as a collision of astrophysical black holes and possible mini-black creation in colliders, require for their study development of new mathematical tools. The workshop will focus on these problems and discuss
different aspects of the gravitational physics in the strong field limit and in the presence of extra dimensions.

The Banff International Research Station for Mathematical Innovation and Discovery (BIRS) is a collaborative Canada-US-Mexico venture that provides an environment for creative interaction as well as the exchange of ideas, knowledge, and methods within the Mathematical Sciences, with related disciplines and with industry. The research station is located at The Banff Centre in Alberta and is supported by Canada's Natural Science and Engineering Research Council (NSERC), the U.S. National Science Foundation (NSF), Alberta's Advanced Education and Technology, and Mexico's Consejo Nacional de Ciencia y Tecnología (CONACYT).